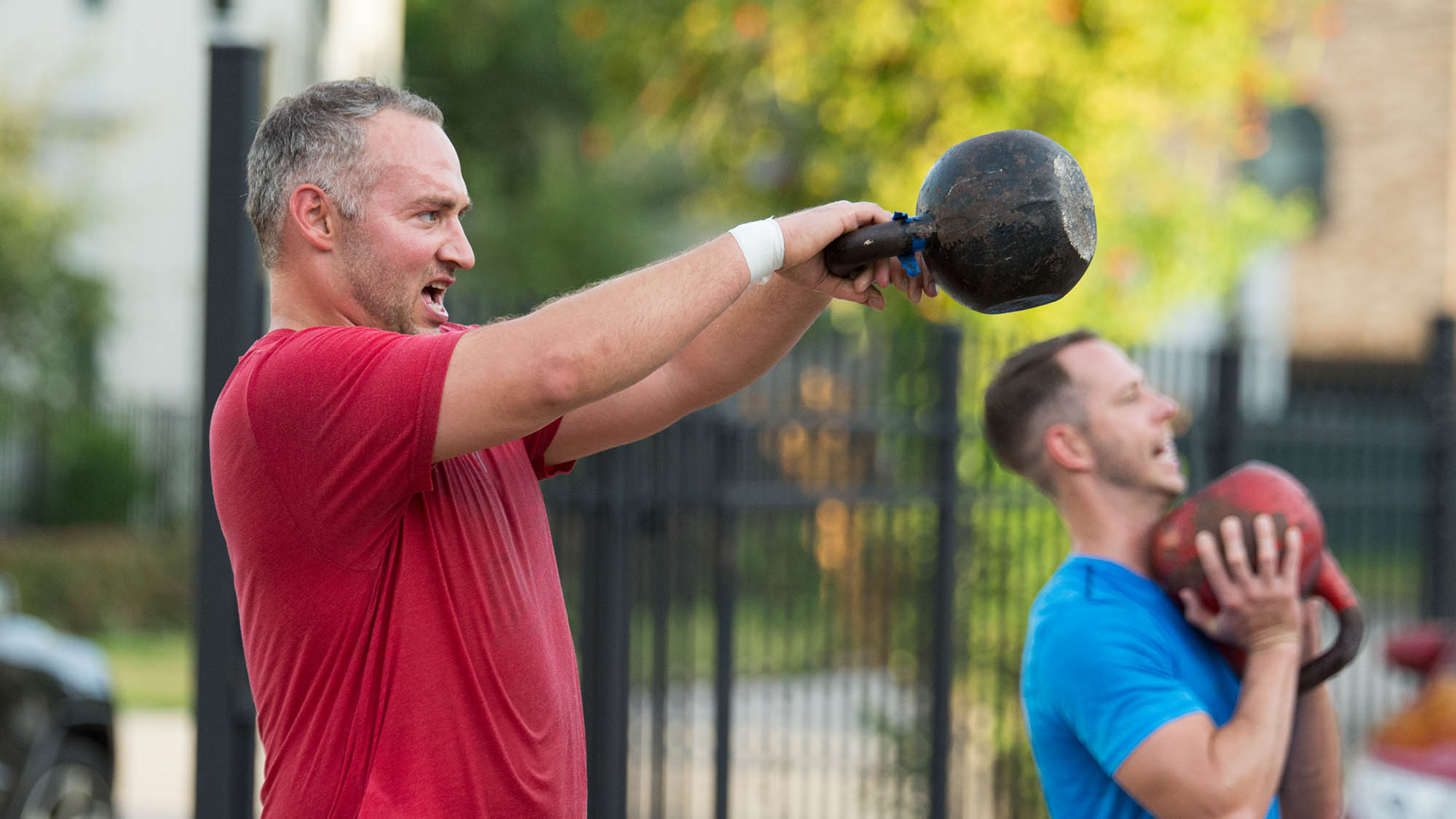 What is 'metabolic conditioning' and how does it help us build muscle and lose fat?
Most of us rely primarily on fat as an energy source when at rest or when exercising at low heart rate intensities. However, as our heart rate increases, we slowly begin to shift away from this abundant fuel source we want to target and instead start burning more stored carbohydrates. And for many that shy away from cardio, this transition is probably happening much faster than it needs to. If you're out of shape and cardiovascular work is absent in your programming, you're missing out on easy fat loss and muscle growth. 
Metabolic conditioning is essentially the reprogramming of our metabolism to change how and when we burn fat vs carbohydrates during exercise and at rest. 
Smart cardiovascular programming can condition our metabolism to delay the energy utilization transition from fat to carbohydrates and allow us to burn fat for longer during our workouts.
Along with burning more fat, generally being in better shape also means that we have a good work capacity. It helps us do more work (more frequent, high quality training sessions and greater set endurance), recover faster between sets/workouts, and burn fat faster (greater mitochondrial density). 
It's a little counter-intuitive, but cardio can help us build more muscle mass.
So, how do we program a 'metcon' cardio session? There are a ton of different ways to approach metabolic conditioning, but my general recommendations are:
Work within a total duration window of ~45-60 minutes of cardio per week. Roughly 3-4 days/wk of cardio at 10-15 minutes per session. Do these AFTER you lift or on off days. 

Spend 80% of your time at a moderate intensity and the remaining 20% at a high intensity.

Utilize a mixture of Low Intensity Steady State (LISS), High Intensity Interval Training (HIIT), and Low/High Split (LHS) work in your routine. 

Focus primarily on walking/jogging/running for your exercise type. Become a good runner.
To read more and see full workout examples, check out the Fat Loss Programming guide.
Hi, I'm Sam – a personal trainer, exercise consultant, and the founder of Fitstra. My training emphasis is placed on helping my clients increase strength, build muscle, lose fat, and improve cardiovascular conditioning through research based training practices. When I'm not programming a new workout or at the gym, I'm usually either out shooting with my camera, playing PC games, or wasting time on Reddit. Follow me on Instagram and let's talk photography!
Whatever your exercise goals or preferences are, I'd love to work with you as your online personal trainer.