Fitness & Nutrition Programming for Beginners is a fitness and nutrition guide written to help beginners increase strength, build muscle, lose fat, and improve cardiovascular conditioning through research-based training methods. Each chapter explores the why and how behind important programming topics and provides clear solutions to frequently asked questions. This comprehensive starting guide also contains complete, multi-week workout programs to help put theory into practice. After reading, you'll be able to confidently build your own programs, overcome new challenges, and explore unfamiliar exercise spaces.
Fitstra resistance training programs teach lifters how to be strong and help them build muscle with barbell, dumbbell, kettlebell, and bodyweight exercises. Free weights over machines. These tools support a wide variety of training styles, are functionally consistent, and available in most gyms. Standard pieces of exercise equipment help you form a solid training foundation and continually scale with you as you progress. The programs in this book include a mixture of strength and hypertrophy training.
Fitstra cardiovascular conditioning programs increase work capacity, specifically target body fat, and improve general health through a mixture of aerobic and anaerobic training. Running and walking form the cardiovascular foundation and are complemented by a variety of high-intensity exercises. These sessions are designed to supplement any existing resistance training routine. Fitstra programs prioritize weight training, but no lifting program is complete without a
consistent cardiovascular component.
The Fitstra nutrition strategy is designed to fuel you for optimal performance, maximize recovery, and promote healthy weight loss without major dietary restrictions. This approach emphasizes protein from a variety of sources, appropriate carbohydrate intake quantities, plenty of fiber-rich vegetables, healthy unsaturated fats, proper hydration, and responsible alcohol consumption. When combined with consistent, quality sleep and research-backed supplements, a great diet will change the way you train. For more in-depth nutrition services, work with a trusted registered dietitian. The lab testing, metabolic assessments, and dietary-based diagnoses dietitians provide are invaluable assets to any fitness program.
Use this guide and the recommendations in it to point you in the right direction, but know there are many different ways to accomplish any exercise goal.
Experiment by manipulating different variables. Find what works best for you. Share what you discover. Have fun.
Howdy. I'm Sam. I live in Houston, Texas and enjoy working out, photography, and PC gaming.
Over the course of a decade in the fitness industry, I've been able to work with hundreds of amazing clients as their personal trainer. Those sessions were always limited geographically, so I wrote a book to help as many people as possible. I hope you find it useful.
If you like the book, let me know. If you find mistakes, send me your critiques so I can make a better product. If you just want to chat about exercise stuff and/or consulting, that's cool too. Thanks for reading.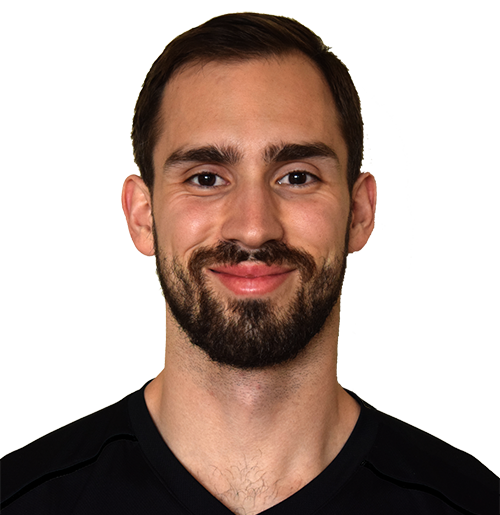 Certified Personal Trainer